Upholstery Cleaning Northern Beaches

One of the biggest investments in your home is your furniture. Keeping it clean and properly maintained should be a priority. Unfortunately, everyday use leads to the accumulation of dirt, dust, stain and even allergens. These get trapped in your furniture, causing you discomfort and potential health issues.
Upholstery Cleaning Northern Beaches
Fresh & Healthy Carpet Cleaning specialises in upholstery cleaning and maintenance on the Northern Beaches. Our highly trained and certified technicians understand the recommended cleaning procedures for various types of fabrics and carefully handle your delicate furniture fabric.
If you are looking to have upholstery cleaning services in Sydney, look no further than Fresh & Healthy Carpet Cleaning. Our dedicated team will see to it that your furniture receive the best possible treatment as we restore it to its original state, improve its appearance and extend its lifespan.
Sofa Cleaning Northern Beaches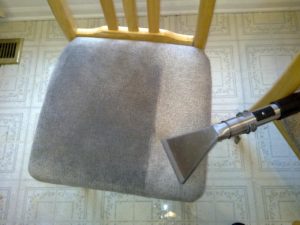 Our lounge and sofa cleaning Northern Beaches services is designed to ensure that, beyond returning your furniture to its original state, your upholstery is completely free of potential health hazards. Our technicians are trained to handle every type of upholstery, in your office or home, including sofas, recliners, futons, armchairs, chairs, and baby prams.
Our professional couch cleaning Northern Beaches service's properly cares for different types of sofa and couch fabric including: silk, nylon, micro suede, velvet, synthetics, tapestry, or Indian cotton – materials that sometimes make it difficult to remove tough stains. We vary our cleaning solution and adjust our process to suit your furniture fabric. Our intense sofa cleaning Frenchs Forest process also involves deodorising your sofa during cleaning so it feels and smells fresh and new.
Why Choose Fresh & Healthy Carpet Cleaning?
Hygienic cleaning process that gets your upholstery free of dust and allergens
Thorough deep cleaning to remove stains and spots on every kind of fabric
Fast drying to get your furniture ready for use in a few hours
Bringing your furniture to life so it looks and feels new again
Our sofa and couch cleaning Northern Beaches process:
We employ the use of a HEPA filter to thoroughly vacuum your upholstery in order to get rid of dust particles, allergens and dirt that your fabric might harbour.
Spot cleaning for areas with noticeable stains and spots.
Deep cleaning of your entire furniture fabric for the removal of all forms of stains and soils.
Fabric is then treated with deodorising and sanitising agents to leave it feeling fresh, clean and healthy.
Fast drying with the aid of an air mover.
Fabric protection to ensure limited ease of catching stains in the future and improve durability of your furniture.
Couch Cleaning Northern Beaches
Our sofa and couch cleaning Northern Beaches processes are ideal for those who wish to return their upholstery to its past glory. We know just how important your furniture is to you, and wish to make it look good for you both for its obvious aesthetic pleasures and its more unheralded hygienic benefits.
Carpet And Upholstery Cleaning Northern Beaches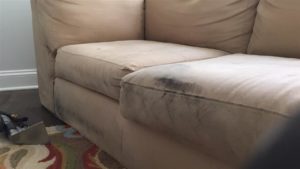 Carpet and upholstery cleaning Northern Beaches just got a whole lot easier. With many years of experience behind us, we have become the foremost upholstery and carpet cleaning service provider on the Northern Beaches. Our carpet and upholstery cleaning The Forest District team have an extensive knowledge and experience of dealing with upholstery, and will bring that knowledge to your doorstep.
Thanks to our unique upholstery cleaning Northern Beaches process, we ensure that your furniture is thoroughly cleaned and dried, ready for use almost immediately. It is our guarantee that you would be receiving the best possible upholstery cleaning on the Northern Beaches.