Tile Cleaning Northern Beaches

Tile Cleaning Northern Beaches
Are the tiles in your home beginning to reveal their age? Do you wish them to sparkle again just as they had when you first arrived?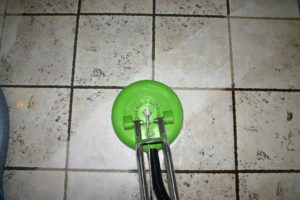 Tiles easily get dirty. But we all love them because they are easy to clean. This is why it is something of a common practice to have tiles in your kitchen and bathroom, even when you do not have them anywhere else in the house. Because tiles are seemingly super easy to clean, we often just pick up our mops and set about keeping them clean.
Over time, though, you succeed in diluting the dirt on the tiles, spreading them out across many tile pieces – giving you the illusion that your tile is really clean. But it isn't. In time, your tiles might begin to show their age, appearing dirty regardless of how hard you scrub them. Before you consider an expensive replacement, why not renew its shine through cleaning?
Tile Cleaners Northern Beaches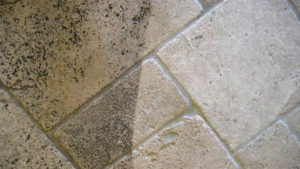 Fresh & Healthy Carpet Cleaning offers tile cleaning Northern Beaches services. Rather than go through an expensive replacement process, we can make your tile sparkle again through our deep tile & grout cleaning Northern Beaches services. This deep cleaning gets into the pores of your tiles, attacking stubborn stains and leaving your tiles really clean.
Tiles come in different shapes, sizes, and different intended purposes. While some are specifically designed for outdoor use – such as concrete tiles, and sandstone tiles – others are particularly designed for interior use – such as porcelain tiles, limestone tiles, and even ceramic tiles.
We have the right tile cleaning solution for your home or office regardless of your tile type. Our tile cleaning Brookvale team seeks to leave your tile and all of your tiled area clean, safe and dry.
Tile & Grout Cleaning Northern Beaches

Fresh & Healthy Carpet Cleaning are experts in tile & grout cleaning The Forest District. Our specialised cleaning solutions, well trained professionals, and powerful cleaning process will remove the dirt and grime present in your grout, leaving it fresh as new. Bring back the original color of your tile and grout.
Mold, mildew, and dirt easily find their way into the porous surfaces of your tile and grout, taking up residence in them. Our tile & grout cleaning Balgowlah process penetrates these pores, extracting not only available dirt, but also attacking and removing micro-organisms that make your tile and grout unhealthy.
Lino Cleaning Northern Beaches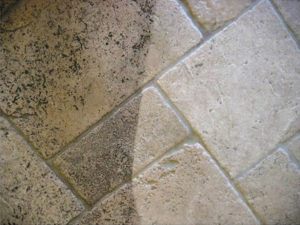 Much like tiles and grout, linoleums (linos) are great floor coverings for your home. These durable stones can last as much as 50 years when properly cared for. Our lino cleaning Northern Beaches services for your home or office is designed to bring out your lino's best appearance. A combination of our natural cleaning solution and expert techniques ensure your lino is as clean as it possibly can.
Tile, grout and lino cleaning is not the easiest of jobs. Fresh & Healthy Carpet Cleaning is here to take the stress off you. With only the highest trained professionals at our disposal, our lino and tile cleaning Northern Beaches service is geared towards keeping your homes clean – free from stains, spills, dust, grease, or any other dirt that contaminates your floor and damages its beauty.