Pet Urine Treatment Northern Beaches

Pet Urine Treatment Northern Beaches
Our little cute pets that keep us company at home are a source of joy to many of us. In fact, many homes are no strangers to pets, considering these ones an integral part of the family. But these family members are usually an unfortunate source of carpet odour.
While water or drink spillages on the carpet could lead to odours, the biggest causes of carpet odours in most homes are caused by pets. Although we teach our pets that the number one house rule is never to pee or defecate outside of their designated areas, accidents happen. These can be rather difficult to care for. Besides the odorous pollution, pet urine can also contaminate your carpet pile and underlay, potentially even causing rot.
Areas affected by pet urine in the home can give off very harsh smells, giving the house in general a terribly awful odour. This can get potentially worse when a pet is territorial and continuously urinates in a particular spot, making the stench in that particular area deep and concentrated.
The depth and amount of stain and odour a pet leaves behind would depend on such factors as the age of the pet, sex, health conditions, and its dietary habits.
Pet Urine Treatment Northern Beaches
Sadly, regular cleaning does not provide effective pet urine treatment to areas soiled by pets. As pet urine penetrates deeper into the fibres of a carpet, it becomes much more difficult to treat properly without more advanced pet urine treatment tools and techniques.
Our professional pet urine treatment Northern Beaches techniques and state of the art equipment enables us rid your carpet of the odour and stench that result from pet urine. Our professionally trained technicians are fully equipped to counteract the odours resulting from pet urine and return the initially fresh small your home had.
Pet Urine Treatment The Forest District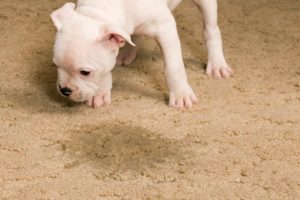 Fresh & Healthy Carpet Cleaning offers very effective solutions to your pet urine problems. We remove pet urine stains and also eliminate the odour of animal urine through our professional pet urine treatment Sydney solutions.
The odour from pet urine may feel so bad that you wish to do away with the carpet and replace it. Before you do that, it is important that you give us a call. Using our range of high quality and eco-friendly products, we can expunge some of the very worst odours from your home.
Using special solutions applied before cleaning, we will neutralise the odour molecule to address the problem. We realise that pet urine penetrates beyond just the carpet seen by you. As a result, our pet urine treatment Frenchs Forest service's look beyond just your carpet. We treat both the backing and sub floor, going ahead to replace your underlay if that is needed to totally eliminate the smell.
Our professional pet urine treatment Northern Beaches team is dedicated to having your home smell fresh enough for your comfort and those of your guests. We understand the value of a healthy, fresh air to your health, and we work to make your smell clean, fresh and healthy.