Mattress Cleaning Northern Beaches

Mattress Cleaning Northern Beaches
Your mattress is usually clean and fresh the moment you bring it home. Over time, you change your first bed sheet and continue to wash and change over and over again. But the mattress remains. In this time, it accumulates almost as much dirt and dust as your bed sheet but it never really enjoys the luxury of being cleaned and washed.
Yes, your mattress is considered one of the most unhygienic items in your home, harbouring as much as two million live dust mites and their excrements, as well as moulds, dead skin, dried bodily fluid, bacteria, and even dead skin.
From the accidental spillages on the mattress to the possible bed wetting by your young child, or even your pet finding its way to your room and playing about on your mattress, there's more than a few sources of stain, dirt, and bacteria. Eventually, they become dirty, and hygiene dictates that they must be cleaned.
Besides saving you from the possibility of laying on a dingy, smelly, and/or sweat stained mattress, the assortment of bacteria and dirt on your mattress can aggravate or trigger symptoms of eczema, asthma, and certain other allergies. This doesn't make it any better for those who are free of such allergies.
Mattress Cleaning Brookvale
When last did you have your mattress washed? Have you really ever washed it? Do you try to cover up your dirty mattress with layers upon layers of freshly washed sheets? Unfortunately, even for those who desire to, cleaning your mattress is no mean feat and can be both tricky and time consuming.
Fresh & Healthy Carpet Cleaning Services is here to give your mattress a fresh start. We know just how important your mattress is to you, and we can work to restore it to its former clean and hygienic state. We offer professional mattress cleaning Northern Beaches services to any who wish to have their mattress clean, hygienic and fresh.
Our expert professionals effectively clean, deodorise, and remove any stains from your bedding and mattress. Our extensive cleaning process will see your bed cleaned and ready for use rather quickly. Understanding that your bed is meant to be a place to relax and be rejuvenated, we attack and displace allergens that can cause the opposite and make your rest time a time of worry.
Invest in your health today by setting up a regular mattress cleaning schedule with us. Regular mattress cleaning also has the added benefit of expanding the lifespan of your mattress, thus saving you lots of money in the long run. Interestingly, it also leaves your mattress appearing fresh and new, removing any unsightly stains and giving you the confidence to leave it bare once in a while.
Mattress Cleaning The Forest District– A Specialty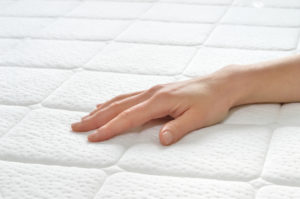 Thanks to our long time presence on the Northern Beaches, we know exactly what you are up against as regards the elements and the environment. We understand how the weather can impact your sleep quality, which in turn impacts the cleanliness of your mattress, especially in the scorching hot and very humid summer months.
Dust mites thrive in these months. So too does sweating and increased release of body oil. All of this takes a toll on your mattress over time, leaving it dirty and unhygienic. We also understand how very difficult it can be when you try cleaning your mattress yourself. And this is where we come to your assistance.
With our natural mattress cleaning Northern Beaches solution, you can be sure to have your mattress thoroughly cleaned, freed of dirt, stains and even odour. You do not have to worry about any harmful chemicals being used on your mattress as this process will be entirely green and safe. Subsequently, your mattress will be totally deodorised during cleaning so that it smells clean, feels clean, and looks clean.