Commercial Carpet Cleaning Northern Beaches

Commercial Carpet Cleaning Northern Beaches
Keeping an office or workplace environment clean and well sanitised is no easy task. But it is a highly important one. Your carpeting plays a major role in the overall image of your office or work environment, adding to its overall beauty and professionalism. Commercial carpet cleaning northern beaches services can help keep your northern beaches office or commercial space both beautiful and professional.
Keeping your office environment clean and sanitised keeps the environment healthy for your staff and clients, while also improving individual performance and efficiency. Because the workplace receives more visitors than your regular home, the carpet is likely to attract more dust, dirt, and debris. This increase in footfalls also leads to more, and sometimes even deeper, stains.
Commercial Carpet Cleaning Brookvale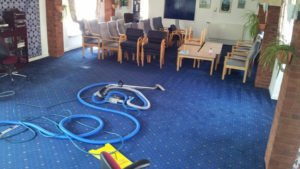 Regardless of whether you own a regular office or are a restaurant owner with food spillage threatening to ruin your carpets, Fresh & Healthy Carpet Cleaning services is up to the challenge. Our office carpet cleaning Northern Beaches process is designed to be strong and highly effective, particularly designed to keep your commercial space clean.
Thanks to our many years of experience, we have been able to refine our process over time to meet the heavy demands of office or business carpet cleaning. We provide excellent services, following a process that is both thorough and effective. Thus, we ensure your carpet is cleaner for longer periods, while also improving the durability of your carpet.
Commercial Carpet Cleaners Northern Beaches
Our technicians at Fresh & Healthy Carpet Cleaning services are well trained and fully insured to industry best standards for stain removal and office carpet cleaning Dee Why.
We provide high quality carpet cleaning without disrupting your business operation by following stringent deadlines to ensure that our task is completed in very timely fashion.
Our services are customised to your specific needs, because we realise that no one shoe fits all. We analyse your specific demands and preferred cleaning hours, and proffer the best solution to keep your carpet clean and sanitised.
Our technicians are carefully screened and checked for honesty and reliability before being sent into your office premises.
We conduct a comprehensive analysis of your facility and design a cleaning and maintenance schedule suited to your needs to keep your carpet clean and limit possible damages.
Courteous, professional employees and technicians.
Our Comprehensive Carpet Cleaning and Maintenance
Spot cleaning for areas of the carpet that harbour stains or easily attract stains such as public areas, lobbies, and elevators.
Deep cleaning for the entire carpet areas to remove heavy stains.
Emergency cleaning for times when you need our services outside of our regular schedule.
Non-toxic detergent is applied to your carpets to ensure safety and suitability to human health.
Fast drying techniques are applied to avail your carpet for return and use almost immediately it is cleaned.
Office Capet Cleaners Northern Beaches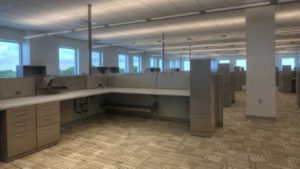 Your office carpet cleaning Frenchs Forest needs require the touch of experienced and professional commercial carpet cleaners Frenchs Forest to return it to its original look and to consistently ensure that it remains same for as long as possible. Our professional office carpet cleaners Frenchs Forest are here to help you achieve just that.
With your needs fully identified, and a custom-tailored plan established for you, our dedicated and well trained personnel will continue to provide quality and timely office or commercial carpet cleaning for your office. Our commercial carpet cleaners Northern Beaches offer repetitive services to help achieve our vision of keeping your carpet clean and well maintained, preventing you from needing to change your carpet due to damage.
Bid goodbye to annoying spots and stains as Fresh & Healthy Carpet Cleaning takes over the commercial carpet cleaning of your premises. The experience of our commercial carpet cleaners Northern Beaches team and our affordable and relatable prices will leave your commercial properties carpet sparkling.